Empty cart


GRILL MAT

MIRACLE BAMBOO


LOCK WALLET


ROTO CLIPPER


DASH CAM PRO


SOBAKAWA CLOUD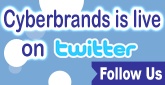 Cleaning Products
Newest Products!
ONE SWEEP

One Sweep Broom

Unlike standard bristle brooms that have been around for hundreds of years, the OneSweep has been scientifically engineered to be the most advanced broom ever created. The OneSweep is constructed of indestructible space-age polymers with strategically ...



Price: $ 19.95






GLASS WIZARD 2 FOR 1

Glass Wizard is the easiest way to clean glass ever invented! The large MicroFiber head will cut your cleaning time in half, while the comfort-grip handle gives you the extra reach you need. Glass Wizard lets you easily reach those tough corners. Glass Wizard is so powerful it cleans with just water...



Price: $ 0.00





74 Products in this Catagory - Page 3 of 4


The products listed here are the same ones advertised on television but available to you for a discounted price. Come back again as we update regularly.

We have the largest product inventory for "As seen on TV" items. Our prices are way CHEAPER than the ones on Television.

If there are any other products that you have seen on TV and are not listed here, or if you find a bug or have comments about our site, please send us an E-Mail!



: ***CHECK OUT - CLICK HERE***

: Remove from cart

: Adde to cart


: See options


: Not in stock