Empty cart


GRILL MAT

MIRACLE BAMBOO


LOCK WALLET


ROTO CLIPPER


DASH CAM PRO


SOBAKAWA CLOUD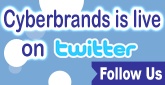 Scratch Repair Products
Newest Products!
SCRATCH B GONE

Repair scratches on eyeglasses in minutes! Patented carbon-polymer formula repairs scratches and glasses look like new! Scratched lenses used to mean costly lens replacement... not anymore!

Itís so easy to use: Apply Lens Buff Pencil to scratch and wipe off with buffing cloth provi...



Price: $ 11.95






THE ORIGINAL LENS DOCTOR

Lens Dr. is a polymer-based formulation which assists in repairing surface scratches and cloudiness on eyeglasses. It can also be used on watch faces made of polymer material. Lens Dr. is self-leveling and conforms to the unique shape of each lens.

Price: $ 19.95






BLUBLOCKER LENSE CLEANER

The BLUBLOCKERģ Lens Cleaning Kit is the perfect accessory to keep your sunglasses streak-free and looking like new. The non-toxic, hypo-allergenic spray, dissolves oils and removes fingerprints. The lint-free cloth wipe is so soft it wonít scratch and works perfectly with the spray cleaner. ...



Price: $ 9.95






LIQUID LENSE

LIQUID LENSE! - Eyeglass Scratch Repair Kit How many times have you scratched your lenses and spent big bucks on costly lens replacements? Sometimes you just live with the scratches because you can?t afford the replacements. Well, not anymore! Introducing Liquid Lense, the revolutionary scratch r...



Price: $ 14.95





4 Products in this Catagory - Page 1 of 1


The products listed here are the same ones advertised on television but available to you for a discounted price. Come back again as we update regularly.

We have the largest product inventory for "As seen on TV" items. Our prices are way CHEAPER than the ones on Television.

If there are any other products that you have seen on TV and are not listed here, or if you find a bug or have comments about our site, please send us an E-Mail!



: ***CHECK OUT - CLICK HERE***

: Remove from cart

: Adde to cart


: See options


: Not in stock