Empty cart


GRILL MAT

MIRACLE BAMBOO


LOCK WALLET


ROTO CLIPPER


DASH CAM PRO


SOBAKAWA CLOUD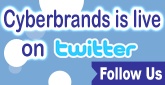 Laser
Newest Products!
LASER SCISSORS

Cut straight every time with these unique, high-quality Laser-Guided Scissors. The built-in laser pointer gives you an absolutely straight guide line to cut along. Two adjustment screws allow you to aim the laser light perfectly. Uses two button cell batteries, included. Not a toy. Keep out of reach...



Price: $ 19.95






LASER PERFECT

The Laser Perfect 4 is the first four way laser level that projects a line in all four directions, from horizontal to vertical, and all angles in between.  Through the use of four adjustable lasers and a...



Price: $ 19.95






LASER STRAIGHT

Get it Laser Straight, every time! Laser Straight uses the latest Refractive Lens Technology to lay down a level 50 ft. line. Hang pictures, shelves, curtain rods and more with professional results! Laser Straight makes difficult do-it-yourself jobs easy. Just position it on any surface ...



Price: $ 19.95





3 Products in this Catagory - Page 1 of 1


The products listed here are the same ones advertised on television but available to you for a discounted price. Come back again as we update regularly.

We have the largest product inventory for "As seen on TV" items. Our prices are way CHEAPER than the ones on Television.

If there are any other products that you have seen on TV and are not listed here, or if you find a bug or have comments about our site, please send us an E-Mail!



: ***CHECK OUT - CLICK HERE***

: Remove from cart

: Adde to cart


: See options


: Not in stock