Empty cart


GRILL MAT

MIRACLE BAMBOO


LOCK WALLET


ROTO CLIPPER


DASH CAM PRO


SOBAKAWA CLOUD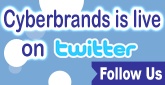 Preparation Products
Newest Products!
SMORES WIZARD

Símores Wizard Make Smores Indoors


Nothing brings back childhood memories like the great taste of Símores. The hot, toasted, gooey marshmallow, which melts the piece of the chocolate bar you broke off. All sandwiched in a graham cracker. Are you...



Price: $ 24.95






DELI PRO KNIFE AND FORK SET

Deli Pro Knife slices perfect every time! Deli Pro is the amazing knife with a cutting guide that adjusts to any thickness. Deli Pro is great for slicing meat, vegetables, fruits and bread. Thick or thin, the Deli Pro slices evenly and neatly. Deli Pro easily and precis...



Price: $ 14.95






MAGIC BULLET POWER CHOPPER

Power Chopper is fast and easy to use. Create healthy fresh food in seconds. Nine-piece counter top appliance Includes:

Price: $ 39.95






SUSHI MASTER 5 IN 1 MOLD

With the rise in living standards and health consciousness, people have come to prefer lighter and healthier foods. Japanese food is becoming increasingly more popular because it is light, uses only the freshest ingredients, and contains virtually no fats or oils.

Price: $ 29.95






MAGIC DELI PRO KNIFE

The All-Purpose Magic Knife makes slicing, dicing, and peeling easy, fast, and secure. The cutting guide can be easily adjusted to any thickness by loosening the screw on the top of the knife. Once the desired thickness is reached, simply tighten the screw again. Excellent for sl...



Price: $ 14.95






MICRO MASTER PRESSURE COOKER

The NEW MicroMaster Pressure Cooker is just what you need to make a hearty meal in minutes.
Get convection oven results from your microwave. The heat circulates the cooker for even cooking. The cooker cooks so good that the meat is so tender, it will fall off the bone!

Price: $ 9.95






KITCHEN PLUS 3000

Miracle Kitchen Plus 3000 is a special machine which can cut any kind of vegetables, like carrots, lettuce, cabbage, etc.† This machine contains heavy duty blades, which can cut ten to twenty times faster than by hand.You can use it to make your own salsa, sauces, salad, or anything you like to m...



Price: $ 19.95






BACON WAVE

Bacon cooked to perfection in your microwave, for the frying pan taste without the frying pan, or the grease! Make bacon healthier.

Less fat
Less grease
Less cholesterol

Price: $ 14.95






BLAZIN CHICKEN ROASTER

Blazin Chicken Roaster Ever wonder why cowboys gather round the blazing campfire? Introducing Blaziní Chicken, itís direct from the cowboy campfire to your very own kitchen. Now you can enjoy the juiciest, most mouth-watering chicken youíve ever tasted. Blaziní Chicken is so easy to use...



Price: $ 19.95






BROWN & CRISP BAGS LARGE

BAKE, BROIL, STEAM, FRY AND BARBEQUE IN YOUR MICROWAVE OVEN!
Now you can have oven delicious food in microwave time! The secret is in the bag. Itís patented surface enables food to cook to perfection. Reusable, fast and easy to use, cooks with less fat, easy to clean.



Price: $ 9.95






GINSU FOOD MACHINE

The first safe, fast, and easy way to dice, chop, whip, mix, blend, and puree!
Surgical stainless steel blades never need sharpening, and all pieces are dishwasher safe! 5-year warranty included.

8 piec...



Price: $ 24.95






DONUT WIZARD

Homemade, nonstick, baking pan set! Create great tasting, healthy donuts at home. Theyll look like the ones at the local bakery, but because theyre baked, theyll have much less fat, fewer calories, and no preservatives. Once you make your favorite donuts, you can decorate them, with the bonu...



Price: $ 19.95






MAGIC BULLET EXPRESS

Magic Bullet Expressô replaces mixers, blenders, food processors! Blends juice drinks into the cup. Torquey base powers cross blade or flat blade to chop, dice, grate, grind, whip. Mixes, blends, whips. Makes smoothies for a group or individually. Includes:b>

Price: $ 59.95






PLATE CADDY

Plate Caddy leaves your other hand free to eat, greet and enjoy! Itís great for parties, BBQs, tailgating, picnics and more. Plate Caddy holds any standard size plate as well as bottles, cups, cans, wine glasses, utensils and napkins ALL IN ONE HAND. Plate Caddy can be held in your hand or sits safe...



Price: $ 19.50






CHOCOLATE FACTORY

Chocolate Factory Is your dessert so boring, itís left your family snoring? Not any more. Introducing The Chocolate Factory. The fun, easy way to turn ordinary desserts into extraordinary! Just place in store-bought chocolate, select your favorite treat, then simply dip it, dink it, fill it o...



Price: $ 19.95






ROTATO EXPRESS

From apples to zucchini...
Rotatoģ Express peels mounds of potatoes in seconds! Push a button and watch it go! Peels apples, pears, oranges, lemons, even turnips, cucumbers and zucchini. Youíll never peel another spud by hand... guaranteed. Rotatoģ Express peels awa...



Price: $ 24.95





69 Products in this Catagory - Page 3 of 4


The products listed here are the same ones advertised on television but available to you for a discounted price. Come back again as we update regularly.

We have the largest product inventory for "As seen on TV" items. Our prices are way CHEAPER than the ones on Television.

If there are any other products that you have seen on TV and are not listed here, or if you find a bug or have comments about our site, please send us an E-Mail!



: ***CHECK OUT - CLICK HERE***

: Remove from cart

: Adde to cart


: See options


: Not in stock