Empty cart


GRILL MAT

MIRACLE BAMBOO


LOCK WALLET


ROTO CLIPPER


DASH CAM PRO


SOBAKAWA CLOUD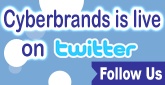 All Hardware Products
Newest Products!
FIRST ALERT 4 PC SET

Now you can add security to ever door and window in your home and office in just seconds. The First Alert Alerm System is designed to assist you in protecting your home and deter intruders by sounding a piercing ultra decibel alerm if your doors or windows are opened. It can also be used as friendly...



Price: $ 9.95





58 Products in this Catagory - Page 3 of 3


The products listed here are the same ones advertised on television but available to you for a discounted price. Come back again as we update regularly.

We have the largest product inventory for "As seen on TV" items. Our prices are way CHEAPER than the ones on Television.

If there are any other products that you have seen on TV and are not listed here, or if you find a bug or have comments about our site, please send us an E-Mail!



: ***CHECK OUT - CLICK HERE***

: Remove from cart

: Adde to cart


: See options


: Not in stock