Empty cart


GRILL MAT

MIRACLE BAMBOO


LOCK WALLET


ROTO CLIPPER


DASH CAM PRO


SOBAKAWA CLOUD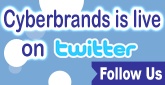 Specials
Newest Products!
SUSHI MASTER 5 IN 1 MOLD

With the rise in living standards and health consciousness, people have come to prefer lighter and healthier foods. Japanese food is becoming increasingly more popular because it is light, uses only the freshest ingredients, and contains virtually no fats or oils.

Price:

$ 29.95

|$ 19.95 ,

Save 33.39%





1 Products in this Catagory - Page 1 of 1


The products listed here are the same ones advertised on television but available to you for a discounted price. Come back again as we update regularly.

We have the largest product inventory for "As seen on TV" items. Our prices are way CHEAPER than the ones on Television.

If there are any other products that you have seen on TV and are not listed here, or if you find a bug or have comments about our site, please send us an E-Mail!



: ***CHECK OUT - CLICK HERE***

: Remove from cart

: Adde to cart


: See options


: Not in stock